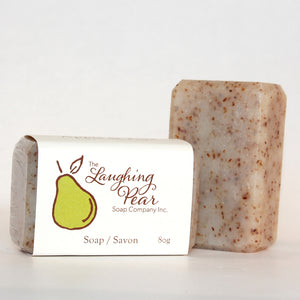 One of Laughing Pear's most popular scents- one whiff will plop you right down in the middle of an Annapolis Valley apple orchard! Made with locally-sourced flax flour, this freshly-scented bar offers great texture and gentle exfoliation.
Based on a 40-year old recipe these bars are very long-lasting, smell wonderful, and come in many varieties.
80g bar
Proudly handmade in Nova Scotia!