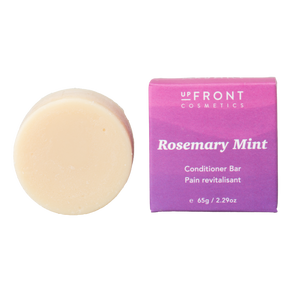 The Invigorating Conditioner Bar is a refreshing, awakening conditioner that leaves hair silky and shiny without the weight. The concentrated formula features baobab extract, shea and kokum butters, adding substantial hydration that leaves hair silky soft and tangle-free.
(Previous name: Rosemary Mint Conditioner Bar)
Each 65g bar replaces up to 3 bottles of liquid conditioner.
Recommended for: Normal to fine hair.
Aroma: Rosemary, mint