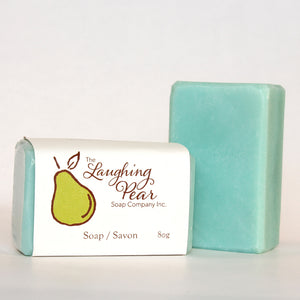 Scented with a blend of peppermint and spearmint oils, this cool and refreshing bar is a great pick-me-up for your morning shower.
Our soap is made from a base of coconut, palm, and soy oils, following a proprietary recipe that has been on the market for over 40 years. We produce a long-lasting, high-lather bar that is free of the harsh chemicals found in many commercial soaps and body washes. 80g bar
Each bar is handmade with care in Upper Sackville, Nova Scotia.