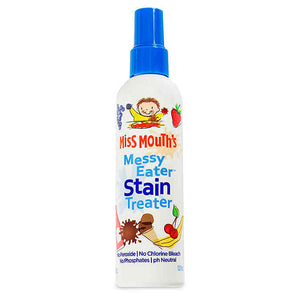 This nontoxic & remarkably effective stain remover quickly & safely treats the savory & less savory* stains that come with looking after little professional mess makers.

No Peroxide | No Chlorine | No Phosphate
ph Neutral | 100% Biodegradable Surfactant
Safe for colorfast washable fabrics 
ESR® Formula | General purpose stain remover
Contains: Ethoxylated Alcohol (a 100% Biodegradable non-ionic surfactant); Glycerin; Food Grade Additive; Ethanol, Citric Acid.
Yup that's it.