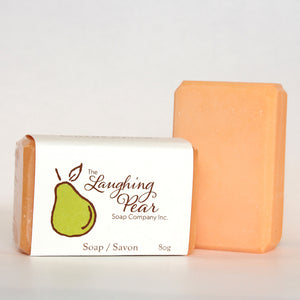 A perfect bar for your wake-up shower! This bright citrus blend combines orange, grapefruit, satsuma, and a certain je-ne-sais-quoi to make a perfectly fresh scent.
Based on a 40-year old recipe these bar are very long-lasting, smell wonderful, and come in different varieties. 80g bar.
Proudly handmade in Nova Scotia!