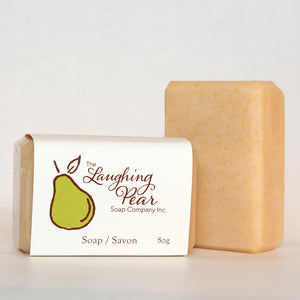 This is the scent that started it all- a sophisticated floral that's sweet but subtle and inspired our whole 'pear' vibe. Perfectly feminine and light, this bar is great for those who prefer just a hint of scent.
 Based on a 40-year old recipe these bar are very long-lasting, smell wonderful, and comes in different varieties.
80g bar
Proudly handmade in Nova Scotia!