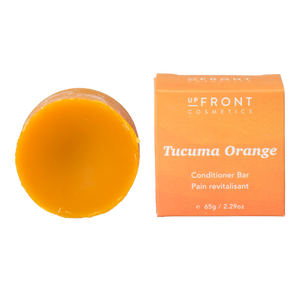 The Enlivening Conditioner Bar is a deep-conditioning, highly concentrated formula that leaves hair soft, supple, and shiny. Bright and refreshing citrus oils are complimented by intensely nourishing tucuma butter, improving strength and elasticity, leaving hair frizz-free.
(Previous name: Tucuma Orange Conditioner Bar)
Each 65g bar replaces up to 3 bottles of liquid conditioner.
Recommended for: Normal to dry hair types and deep conditioning.
Aroma: Citrus with grapefruit undertones.