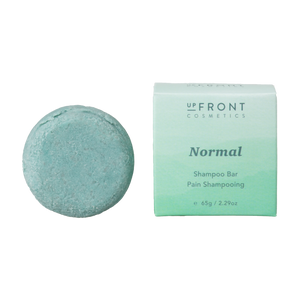 The Refreshing Shampoo Bar is infused with uplifting, fresh, herbal, floral tones by agency of lemon, rosemary, and lavender notes. This sulphate-free shampoo bar creates an abundant lather that is pH-balanced to be gentle, non-irritating and safe for colour-treated hair. Provitamin B5 helps retain moisture and protect your hair from the elements. Hydrolyzed oat protein adds softness, aiding in manageability.
(Previous name: Normal Hair Shampoo Bar) 
Each 65g bar replaces up to 3 bottles of liquid shampoo. 
Recommended for: Normal hair types.
Aroma: Floral tones of lavender with undertones of rosemary and lemon.