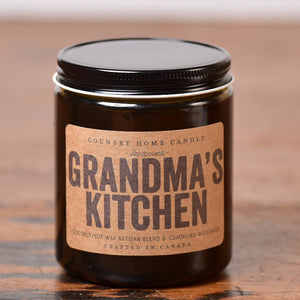 Our #1 fragrance since 1991!  Most of you know this fragrance all too well. The delicious aroma swirling through the house when you walk into Grandma's Kitchen and grandma has been baking all day just for you.
Grandma's Kitchen could also be called Grandma's Love 💛
Features our Soy & Coconut Wax Blend and a Crackling Woodwick! 

Fragrance contains essential oils.