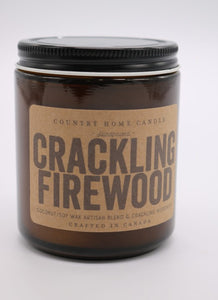 There is nothing like the feeling of sitting by a crackling wood fire whether indoors or outside. Our fragrance Crackling Firewood brings you the essence of this feeling  and you can almost feel the warmth of the fire!
Features our Coconut Wax Blend and a Crackling Woodwick! 
Fragrance contains essential oils.