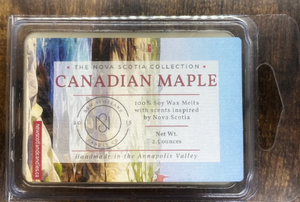 100% soy wax and phthalate free
High quality fragrance or essential oils.
Each package is very long lasting and will work in any burner.

Available in Wax Melt packs (2.5oz), 25hr Travel Tins (4oz), and our signature 35hr Mason Jars (7oz).

This is straight from the sugar shack - the unmistakable scent of sweet maple syrup..