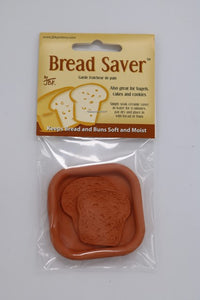 The Brown Sugar Saver
Softens Rock Hard Brown Sugar, Keeps Brown Sugar Soft. It will keep the brown sugar soft for up to 3 months and may be re-soaked and used again. 
Simply soak disk in water for 15 minutes, pat dry and place in brown sugar.
Great for dried fruit, marshmallows, cookies, and cakes.
The JBK Brown sugar saver is made from specially designed ceramic material. Clay materials are all tested safe.