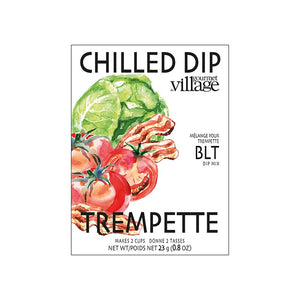 BLT dip, creamy, refreshing with a distinct bacon flavor.
Makes 2 cups. 23 g/0.8 oz
Storage should be in cool (< 21 C or 70 F), dry (< 60% r.h.) area to provide a minimum shelf life without appreciable loss of flavour or functional characteristics.
Ingredients:
Cheddar cheese powder flavor (milk, salt), dehydrated vegetables (garlic, onion, chives), spices, smoke flavor.
Contains: milk and soy.
Prepared in Canada