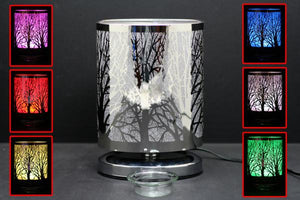 Stylish, Modern, Functional and Affordable.
This item can be used as a Night Light / Table Lamp / Freshener.
The lamp comes with 5 Colourful Energy Efficient LEDs lighting system that changes colour by itself – you can't control it.
An optional scented oil/wax glass container that can be used to create your desired atmosphere.